Postoperative complications
Postoperative complications
Possible complications and negative sequelae of cataract surgery include: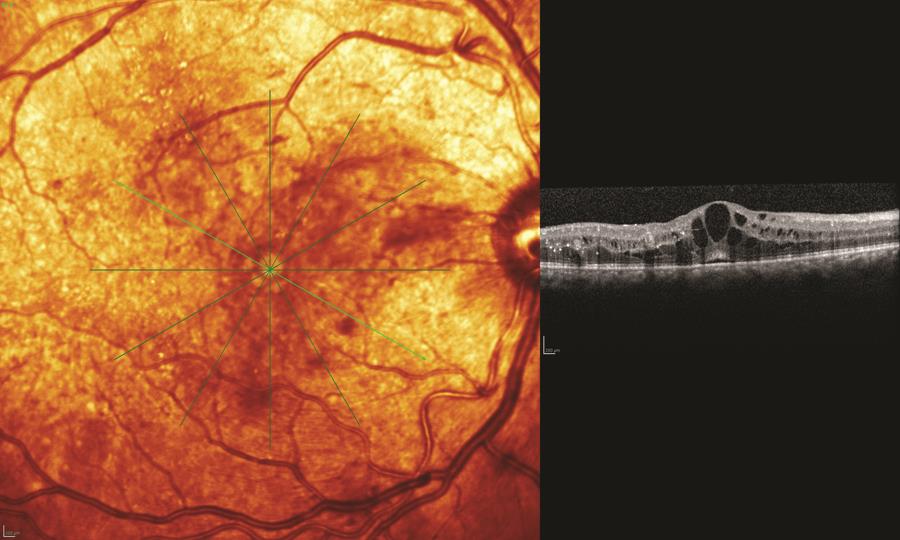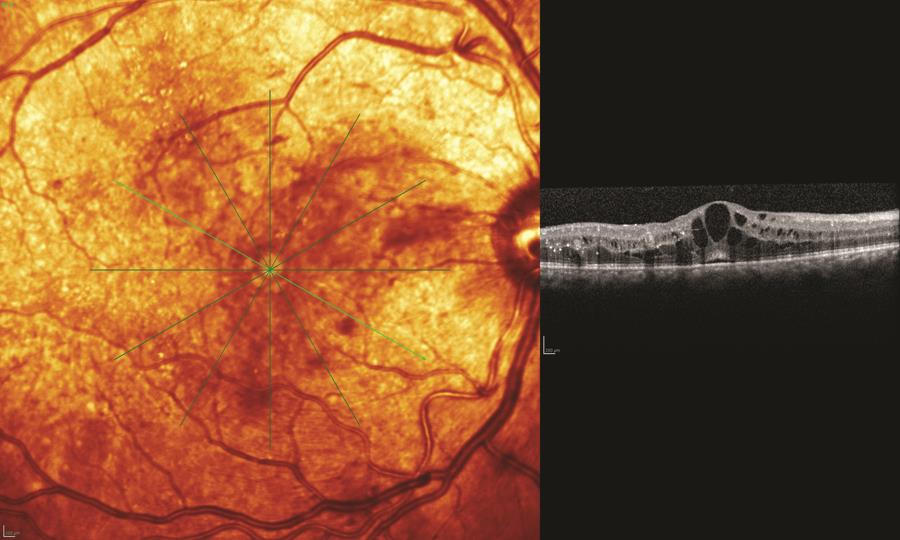 Cystoid macular edema (CME) occurs in 1.5%. There is increased risk with uncontrolled diabetes or if CME is present in the contralateral eye. The above funduscopic image and OCT show cystic spaces under the macula in CME.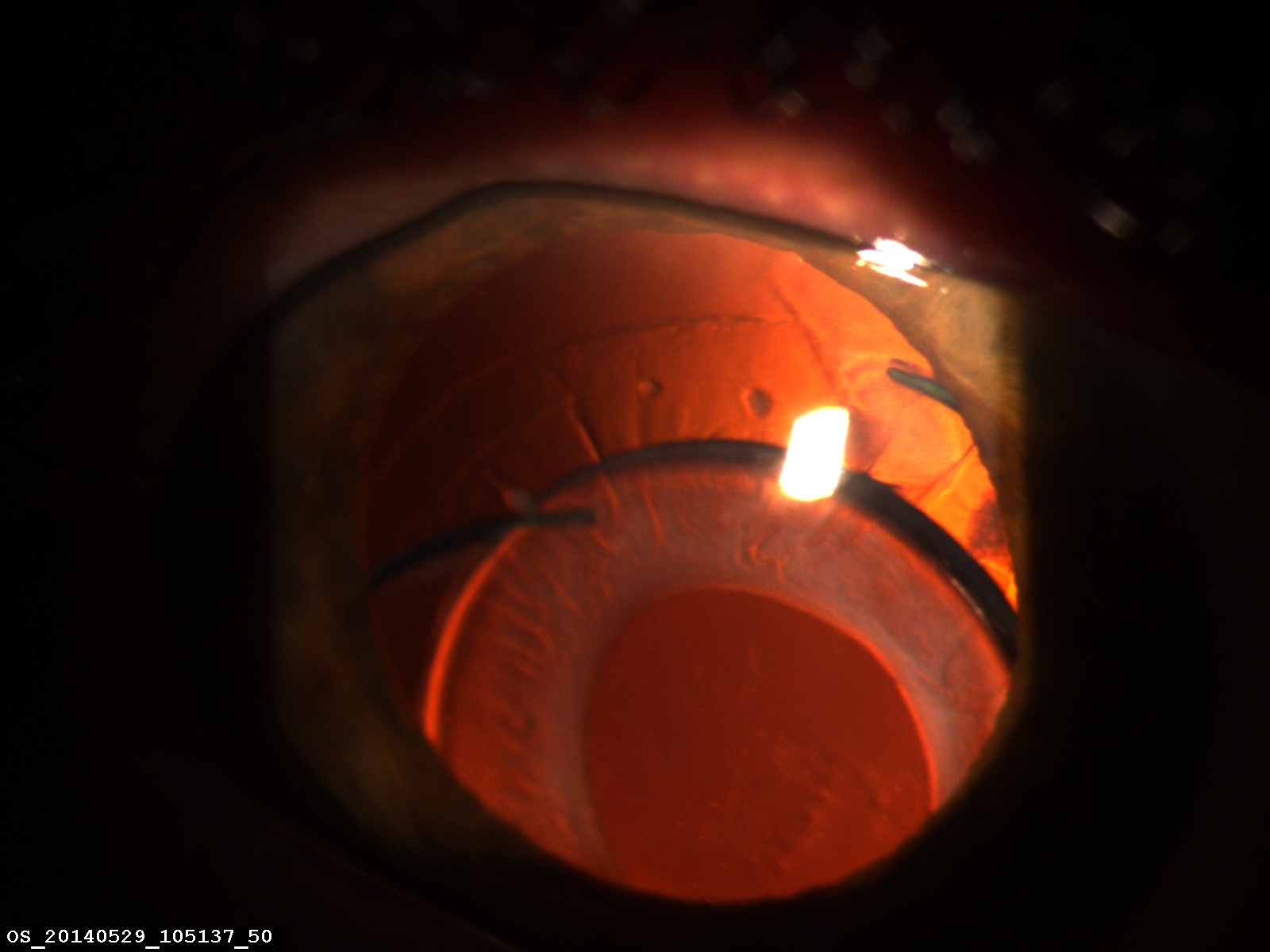 IOL misalignment or dislocation occur in 1.1%.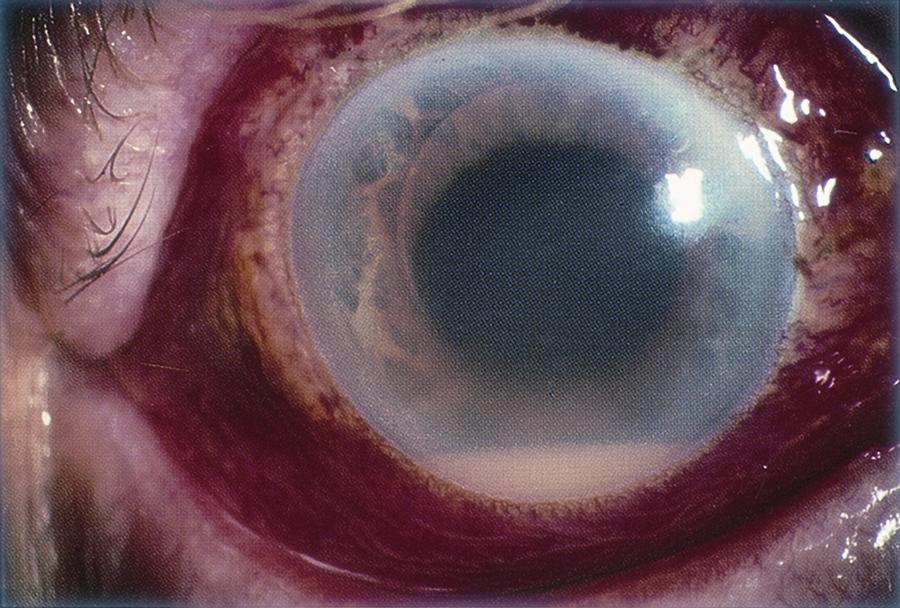 Endophthalmitis occurs in about 0.1% of surgeries. Risk increases with posterior capsule tears.
Additional complications:
Bleeding, although this is generally a low risk
Vitreous loss
Capsular opacification, which can be treated with a YAG laser
Post-operative intraocular pressure spike

Increased risk with history of glaucoma, including steroid-induced glaucoma

Retinal detachment in 0.7%

Increased risk with previous retinal detachment, high myopia, history of retinopathy of prematurity, and posterior capsule tears
Treatment requires laser, cryotherapy or surgery

Bullous keratopathy in 0.3%